cards & sneaker dealers welcomed!
We have worked tirelessly on getting our registration system in place. We wanted to bring you a platform that allows YOU to choose your table location. All tables are first come first serve. Don't miss out on the chance for a prime location!
Tables are Filling Up Quick!!!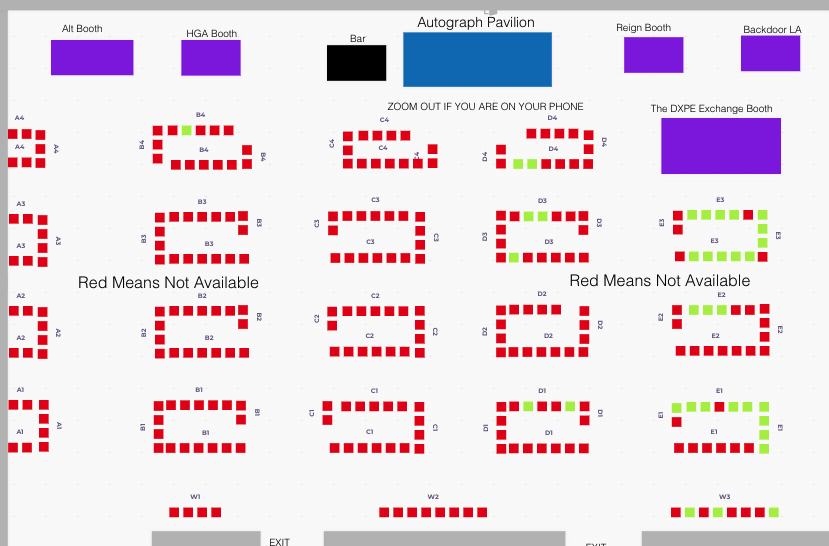 CHOOSE YOUR TABLE PLACEMENT
Zoom out to see all sections
We reserve the right to reassign table placements.
Our goal is to create a transparent and open line of communication with our dealers. Without you, we would not exist. By opting into our email list you will be constantly informed of every update regarding your show and the city of Las Vegas.
THE EXPO @ World Market Center
40,000 sq ft - 80,000 sq ft
400 tables
onsite food
onsite beverages(alcohol too)
Hotel Details coming soon