THE EXPO @ World Market Center
435 S Grand Central Pkwy, Las Vegas, NV 89106
80,000 sq ft
onsite food
onsite beverages(alcohol too)

This show is for the die-hard, passion-filled, market makers. We stand for those looking to push their industry to new heights and expand further than most people believe is possible.
Those who are willing to bridge new connections with other like-minded collectors and possibly learn something new and different. This show is only a place for possible opportunity, it is up to you to make what you want to come to life.
This show is about you and your passion.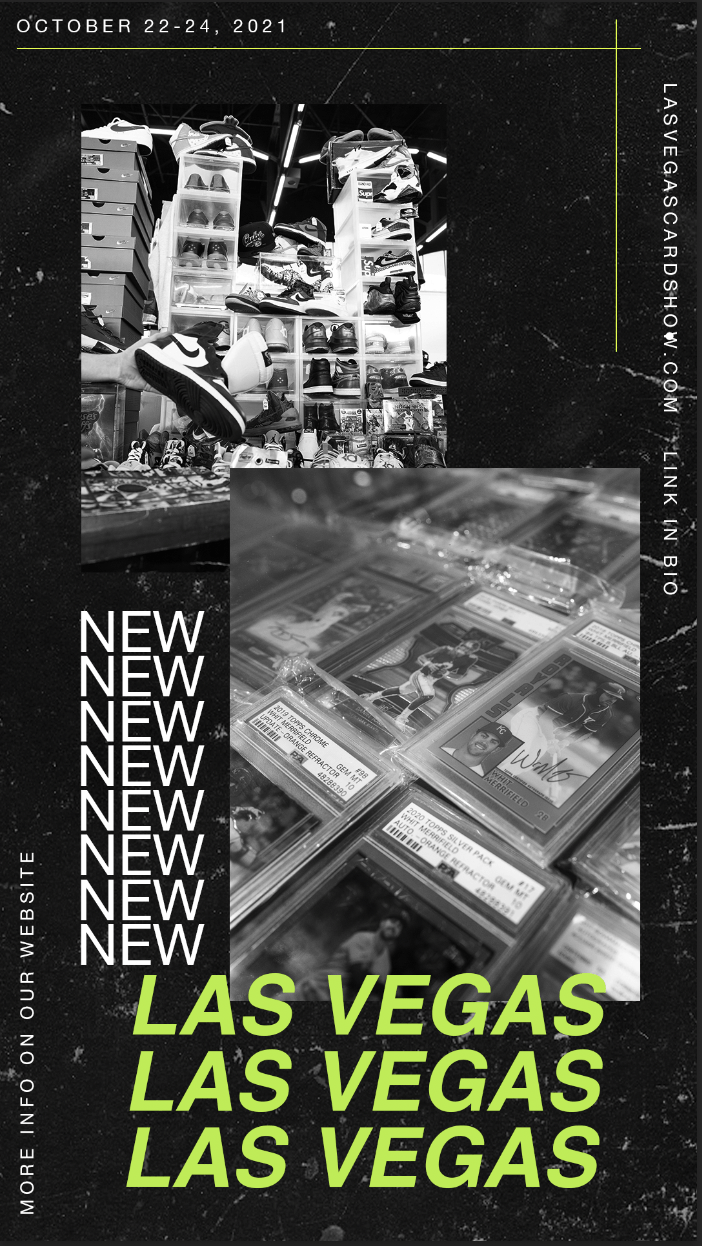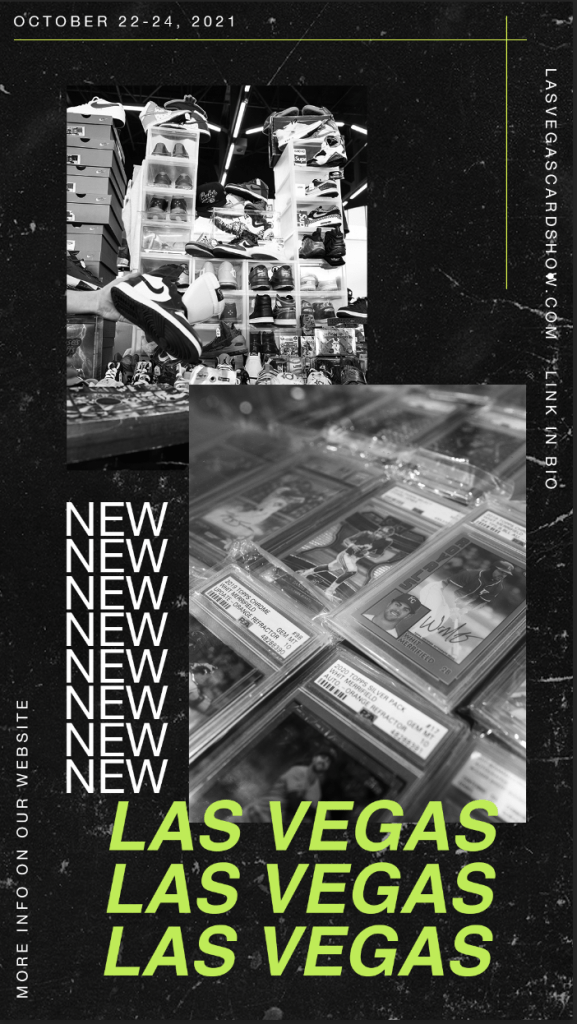 The Las Vegas Card Show is entering the market for the sole purpose of expanding this industry further into the future. We aim to bridge the card market and the sneaker market together, under one roof. 
Stay up to date with all of our show details, promos, sponsor, hotel deals, and everything else!